CONVERT YOUR VISION BOARD INTO YOUR BRAND | THE ULTIMATE VISION BOARD EVENT!
A successful personal or professional brand honors our dreams and goals. Alignment between these factors is critical for personal and professional success. Take time to align your brand with your dreams is the key to unlocking breakthrough results in 2019! Attend this Ultimate Vision Board Event to supercharge your brand and create your best year yet!
The visioning process is the key to our personal power!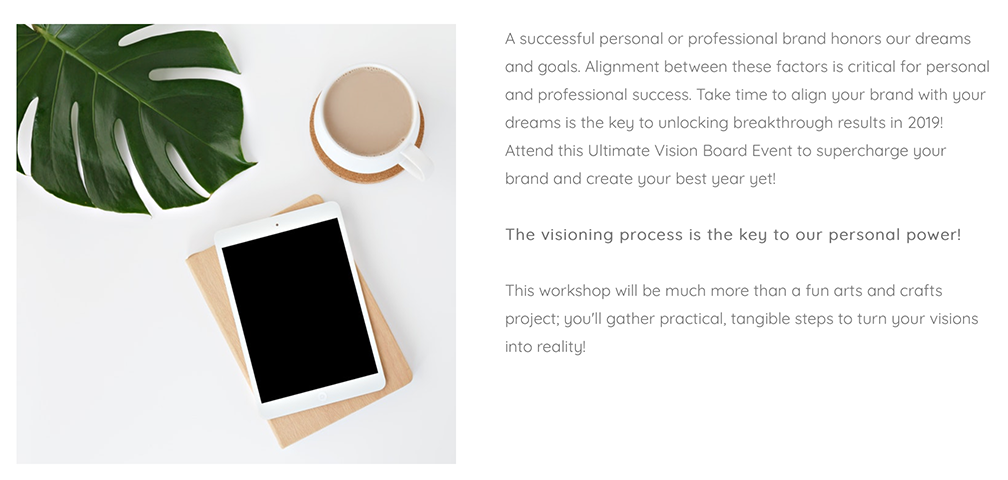 This workshop will be much more than a fun arts and crafts project; you'll gather practical, tangible steps to turn your visions into reality!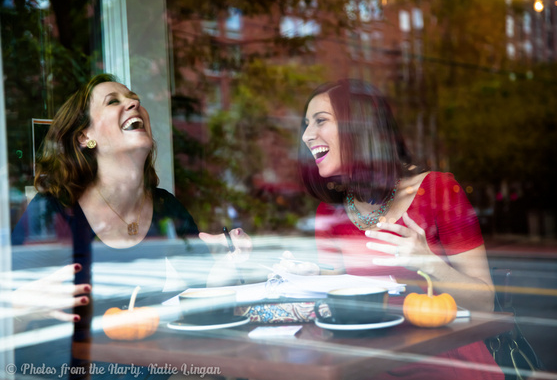 Why Create a Vision Board?
Do you have aspirations for family, relationships, community, or your professional life that aren't being met? Do you need to develop your "brand" or learn more about what that really means? Vision boards are a powerful tool to drive you toward achievements. But how do we make them work?
---
In this power-packed workshop, you will:
– Capture your new personal/professional brand in an optional VIP photo shoot!
– Gain a network of accountability partners and relationships
– Learn how to apply the vision board process to refresh your personal and professional brand
– Create 2019 goals in a vision board and video!
---
TICKETS INCLUDE
– 1/2 price to attend multiple "Convert Your Vision Into Your Personal Brand!" events
– Discount on District Bliss Membership
– Discount on future workshops
– Turn your cut and paste images into a video vision board
– Learn to use video app(s) and editing tools
– A beverage and treat
– Goodie bag
---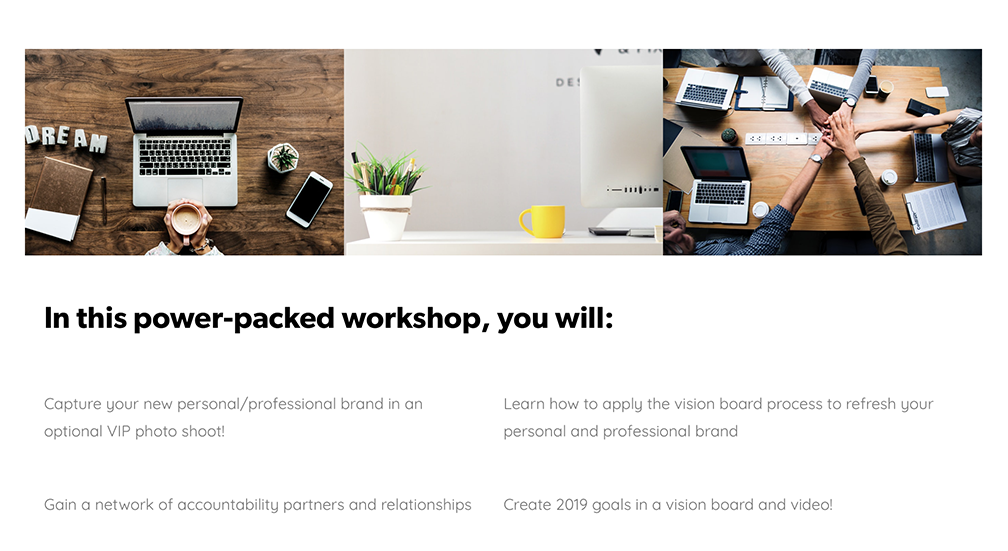 The more you prepare, the more you will get from this event!
Dress to represent yourself and your business! 
Bring a new, fat notepad
A device to work on with Wi-Fi
Prepare in advance by collecting digital images that represent your vision, brand, and inspire you; store them in a folder on your device