And, we only have FIVE tickets left, so be sure to get yours before they are all gone!

A Place where Wedding + Event Vendors and Creatives can Socialize, Network – and Just Have Fun!

Our goal is to make vendors + creatives FEEL like the event is really being thrown for them – with all the bells and whistles. Those of us in the events/wedding industry attend a lot of events, but none of them are FOR us! Our Vendor Social is a happy hour where vendors + creatives can cut loose – and to say thank you for all your hard work. It's a night off! We want everyone to feel welcome and have a great time – because you deserve it!

You WILL find
Tons of awesome crafts and unique decorating, created by District Bliss
Happy hour specials – because what's better than having a toasting with other rad entrepreneurs?!
A complimentary drink (we do not have a signature drink this time bc Stanton and Greene has such awesome cocktails already)
Vendors who are excited to hear about your business and ideas
Participating Vendors who are highlighted for helping to make each event unique
A Capitol Ideas board where you can share your thoughts so we continue to grow and improve
Fun gifts because you should be rewarded for your hard work!
What you will NOT find
Booths of vendors – because this is NOT AN EXPO!
Hard-selling/aggressive networking; this type of behavior is not acceptable at our Vendor Socials
Competition – because we're all friends here!
Awkwardness – because we're super pumped to meet you!
Cliques
Potential clients and non-event/wedding vendors – this event is ONLY for weddings + event vendors and creatives – because we need an excuse for a night off!
Pressure! This is a PRESSURE-FREE zone!

Participating Vendors
Bialek's Music, Photo booth | Facebook | Twitter
Cherry Blossom Creative, Gifts | Facebook | Twitter | Instagram
Chouquette, Desserts | Facebook | Twitter | Instagram
Stanton & Greene, Venue | Facebook | Twitter | Instagram
Jon Fleming Photography, Photography | Facebook | Twitter | Instagram
Taffy Floral, Floral Design | Facebook | Twitter | Instagram
Bonus Vendors
Capital Candy Jar, Lollipops | Facebook | Twitter | Instagram
Kendra Scott, Surprise Goodie! | Facebook | Twitter | Instagram
Throw kindness around like confetti,
S + S
District Bliss | Social Events
Facebook | Twitter | Instagram
For more information, contact us at DistrictBlissDC@gmail.com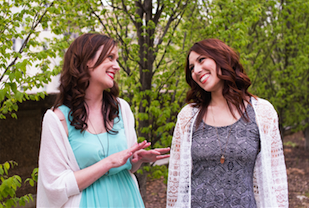 #DISTRICTBLISS
FAQs
What are my transport/parking options getting to the event? Street parking is available. Metro access: 1.0 mi from Union Station (Red line), .3 mi from Capitol South (Orange, Blue, Silver)
What can/can't I bring to the event? Yourself! Business cards, if you'd like to do some networking.
***THIS IS NOT AN EXPO! There will be NO BOOTHS or space to set up products. There will also not be any potential clients here.***
Is my registration/ticket transferrable? You may not transfer your ticket without the permission of District Bliss. Additionally, tickets are not transferrable between vendor categories.