Intuitive Eating for High Achievers | Stop Counting Calories, Get Healthy!
June 29, 2021 @ 3:30 pm

-

4:30 pm

EDT
Feel Healthy & Confident In Your Skin Without Worrying About What to Eat or Counting Calories
About this event
Do you struggle with…
Having either too much time on your hands OR too many things on your to-do list and find yourself snacking out of paralyzed fear
Having 1 bite of a "forbidden" food when you're trying to be healthy and thinking "I already blew it," so eating the entire thing + more
Your hand suddenly hits the bottom of a bag or box and thinking "I don't even remember eating that much."
Going out to eat with friends and not remembering the conversation because you were focusing on food
This workshop is for you if you want to have a healthier relationship with food, body image & mind. After this workshop, you're more likely to have…
Increased productivity, focus, and mental capacity during your workday
Increased engagement during your activities
Reduced stress levels
Increased daily energy
Higher self-esteem + improved levels of happiness — ditch living with regret and anxiety surrounding food
Healthier physical, mental + emotional wellbeing
Evidence-based, actionable skills & techniques to help high-achievers build a healthier relationship with food, body image, and mindset
You'll learn…
3 simple shifts you can make in order to feel more empowered around food
Evidence-based method for connecting with hunger + fullness and increase energy through the day
Katelyn's signature emotional awareness exercises to reduce stress and feel happier, present, + productive
Practical exercises for feeling more connected with your hunger + fullness cues that you can begin implementing immediately
On-the-spot answers to food + body image questions
A whole lotta fun!
Join us for this workshop and start changing your mindset today!
"Katelyn's presentation on Intuitive Eating completely changed my way of thinking about food. It's been several months since attending her workshop and I've experienced significant changes within my own relationship with food & my body. I'm so appreciative of all of the knowledge that she shared with us in this one single session- highly valuable." -Haley S.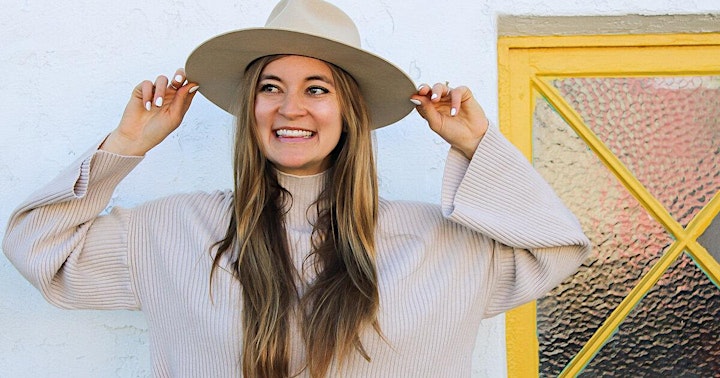 Meet Katelyn!
Katelyn Parsons is an Entrepreneur, Speaker, Certified Intuitive Eating + Body Image Coach, as well as the host of The Modern Girl Podcast.
After years of struggling with bulimia and disordered eating, she not only found recovery but recognized a crucial missing link in the wellness industry- empowerment + individual sustainability around health. This inspired her entrepreneurial journey and life mission to shift the conversation toward healing our relationship with food and body.
For the past 4 years, Katelyn has helped countless high-achieving women transform their relationship with food and body image through an integrative, evidence-based process so that they can move through each day feeling more present, empowered, and comfortable in their skin, without worrying about what to eat.
You'll also find Katelyn snuggled up with her cat or strolling the beach in sunny San Diego with her husband and their pup Winnie.
Follow her on Instagram at @katelyn.parsons!
"I see a lot of really powerful, smart women in our organization, who struggle to overcome imposter syndrome and negative self-image. Katelyn teaches women to embrace their power!"and negative self-image. Katelyn teaches women to embrace their power!" — Jasmine L.
Schedule
3:30 pm ET — Networking. 10 minutes
3:40pm ET — Workshop. 30 minutes
4:10 pm ET — Group Q+A Session. 20 minutes
"I had the privilege of seeing Katelyn speak at the Hyatt Women's Leadership & Development Forum and loved her content! We had a lot of speakers at the forum and have received so much feedback and interest form guests about Katelyn's session in particular" – Ashley M
Why not get all of the District Bliss events for FREE?!
District Bliss is a community of ambitious entrepreneurs who want to expand our networks, build our businesses with ease, and just find our people!
We host networking socials and workshops — online and in-person, during non-pandemic times — with invaluable resources to get you on the road to success.
Become a District Bliss Member and get all of our courses for free, plus…
increased visibility
access to our experts
collaborative business-building roundtable discussions
participate in an actively engaged, supportive community
enroll in the District Bliss Brainery
… and so.much.more!
That's over $5,000 worth of business-building benefits for less than your daily coffee!
"After ONE networking event, I booked three new clients and have continued to book new clients at each subsequent event! Because District Bliss makes the events so warm, engaging and welcoming, that awkward networking ice is broken right away and business owners can immediately connect with perfect-match, top paying, high integrity, fun customers. You won't find this at other events. With the top-tier sponsoring opportunity, we are truly thrilled and have found a comfortable, monetizing networking hub — couldn't be happier!" — Melissa McFarlane, CEO of Creative Successful Entrepreneurs
Related Events