Growing an Engaged Podcast Community on Social Media
March 16, 2021 @ 3:00 pm

-

4:00 pm

EDT
Are you finding it difficult to take your podcast to the next level? Have you reached a plateau in growth and engagement? Let's change that!
Get going in the direction you need to engage with your ideal listeners on social media and convert them to subscribers — and raving fans!
Learn how to…
Identify Ideal Listeners
Find Them on Instagram
Increase Engagement
Explore the benefits of Social Media Marketing for Podcasters
Since hiring Creative Gravity LLC., I've not only seen my Instagram grow in follower numbers, but more importantly, grow in engagement. Creative Gravity has been able to help build my podcast community into more than just numbers and into dedicated listeners and customers.
– Sasha W.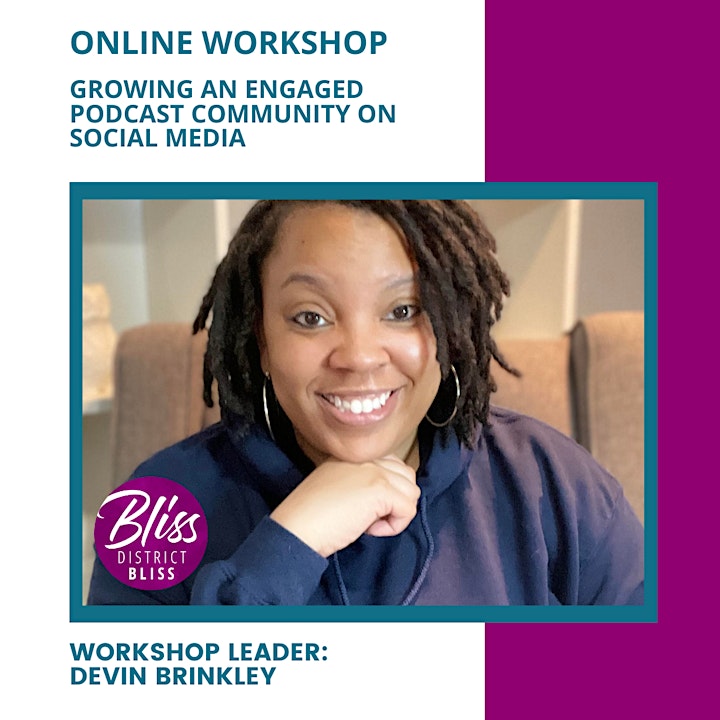 Schedule
3:00 pm ET — Group Introductions.
We'll each take about 45 seconds to introduce ourselves to the group
Come with your Instagram link, website, and one sentence about what you do.
Pro tip: Zoom makes your links clickable if you format like this: https://instagram.com/districtblissevents or https://districtbliss.com
3:15 pm ET — Workshop.
3:45 pm ET — Group Q+A Session.
My husband listened to your presentation and said it sounds like you have a PhD in Social Media. Super helpful, actionable advice that can be easily implemented immediately! – Ashleigh P.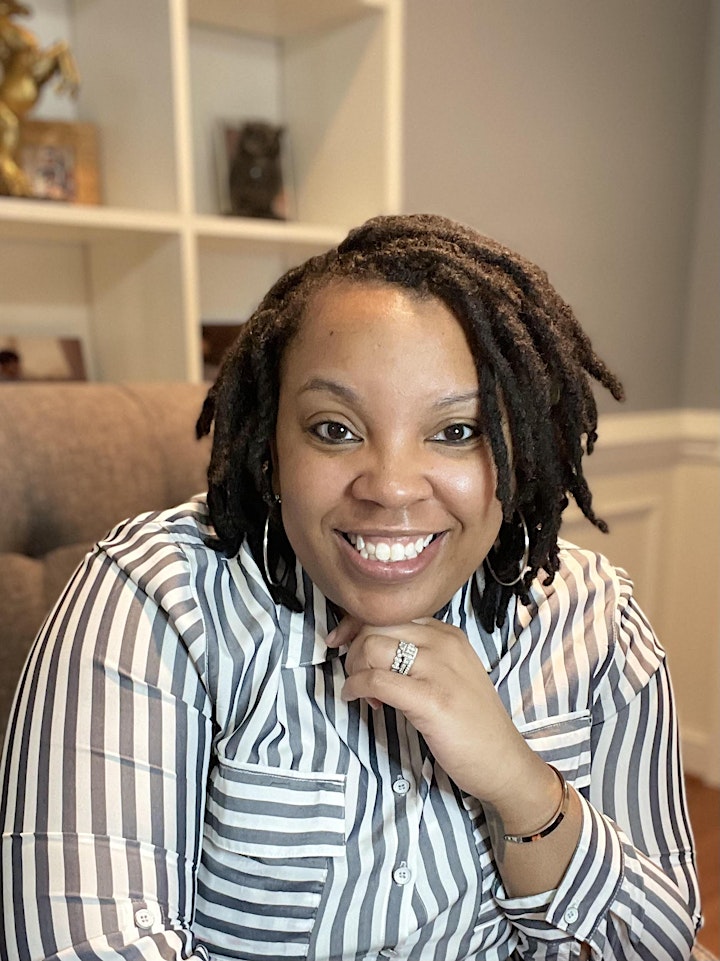 Meet Devin!
Devin Brinkley, MBA is the founder and CEO of Creative Gravity Consulting, LLC, a consulting firm that specializes in growing small businesses through creative strategies. ½ Corporate, ½ Entrepreneur, Devin is well versed in various industries including healthcare, dining, retail and podcasts. Having started a food truck from the ground up, solely marketing on social media, Devin knows how incredibly challenging it is to grow a small business. She uses her background in Business Administration and Communications, and years of experience as a social media manager, to build clear and effective marketing and business strategies for other small business owners.
Devin is passionate about creating innovative content that is impactful and engaging and is driven by the desire to help other entrepreneurs reach their full potential.
Follow her on Instagram at @creativegravityllc!
Thanks, Devin, for your fantastic consult on hashtag use, strategy, and expertise. You're Incredible! – Leah H.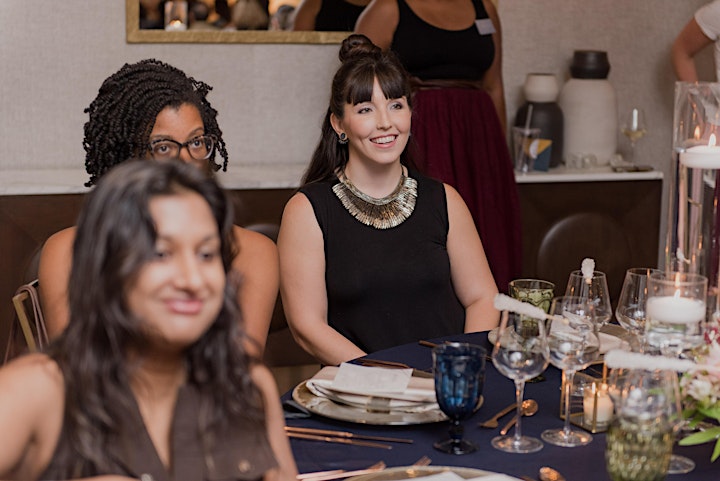 Great presentation on District Bliss today! Great Advice! – Carrie M.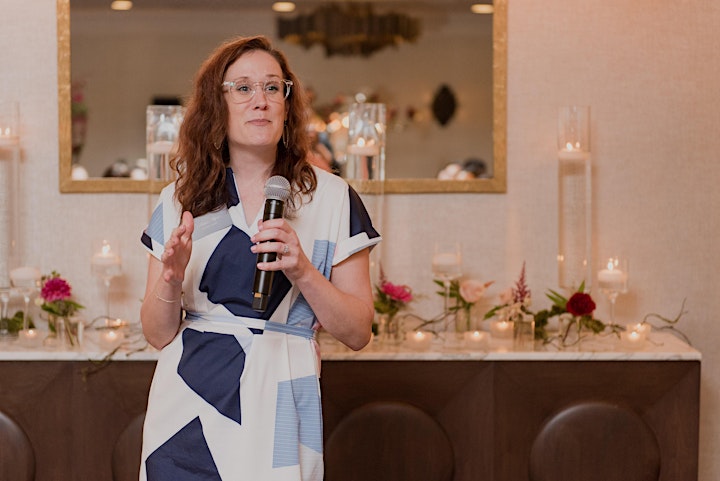 Why not get all of the District Bliss events for FREE?!
District Bliss is a community of ambitious entrepreneurs who want to expand our networks, build our businesses with ease, and just find our people! We host networking socials and workshops — online and in-person, during non-pandemic times — with invaluable resources to get you on the road to success.
increased visibility
access to our experts
collaborative business-building roundtable discussions
participate in an actively engaged, supportive community
enroll in the District Bliss Brainery
… and so.much.more!
That's over $5,000 worth of business-building benefits for less than your daily coffee!
"After ONE networking event, I booked three new clients and have continued to book new clients at each subsequent event! Because District Bliss makes the events so warm, engaging and welcoming, that awkward networking ice is broken right away and business owners can immediately connect with perfect-match, top paying, high integrity, fun customers. You won't find this at other events. With the top-tier sponsoring opportunity, we are truly thrilled and have found a comfortable, monetizing networking hub — couldn't be happier!"
— Melissa McFarlane, CEO of Creative Successful Entrepreneurs