3 Secrets to Writing Your Website Copy to Sell (ONLINE)
July 7, 2020 @ 3:00 pm

-

4:00 pm

EDT

Free
Three Secrets to Writing Your Website Copy to Sell (Even if You Think You're Not a "Good Writer")
Your website is the foundation for your online business.
While design and functionality are incredibly important, it's the MESSAGE on your website that will get customers excited about your brand and drive sales.
Write the content for your website so that it does the heavy lifting of selling for you–without the risk of sounding salesy.
"I've used the secrets I'm sharing in this workshop to help my clients get booked STRAIGHT from their website at a higher price they were charging before (and no sales call needed!)." – Krista Walsh, your workshop leader
In this workshop, you learn…
Copywriting mindset shift to make your writing and website so much more effective
5 questions you MUST answer on your website for impact and credibility
Proven copywriting framework to use to beat the blank page
To write headlines on your website
"I've gotten half a dozen inquires in the past month (unreal considering the circumstances) and consistently get compliments on the website. NO ONE BATS AN EYE AT MY PRICING. People see my value and want to hire me, no questions asked. Thank you for the amazing work in helping to write my website and formatting." -Mike Glatzer, Mike Glatzer Photography
Meet your workshop leader
Krista Walsh is an SEO website copywriter who helps creative business owners get their vision and value into their website words to get found and sell more online.
Working with Krista, clients not only attract more customers but also the RIGHT customers, the kind who will go nuts over their brand.
Krista has written over 30 websites for a variety of industries, including skincare and beauty, fashion and apparel, fine jewelry, home décor, and service-based industries like interior design, coaching, and photography.
"Krista is an outstanding copywriter. Her content is thoroughly researched and backed by scholarly, credible, sources. Being in the CBD space, we have to be very careful with any claims that we make. So if we do make any sort of claims or suggestions, they must be backed by credible sources – not Wikipedia, but government or education websites and articles. Her copy is also engaging, which is difficult to craft in a space where much of the copy is scientific." – Jeff Copher, Soul CBD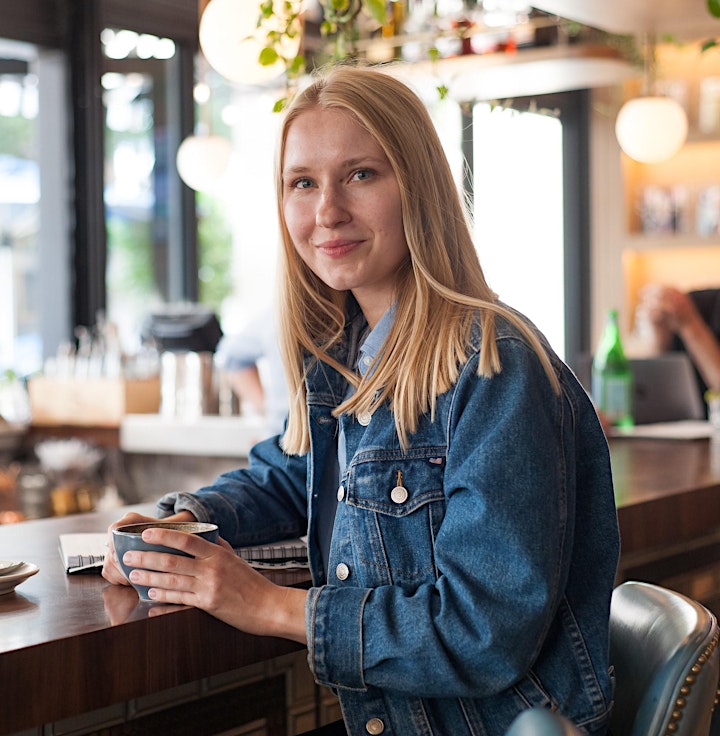 "I knew people were visiting my website, but not taking the next step. I had hired someone in the past to help in the same way and it was a total failure and waste of money. If you hire Krista, YOU WILL NOT BE DISAPPOINTED! Well worth the investment!!! The experience from first communication through final delivery far exceeded my expectations." – Ronda Bonfanti, Loss to Love Coaching
District Bliss Business Bits
Because as small business owners, we're all reeling from the impact of sheltering in place, we are here to support you during this uncertain time, AT NO COST.
The most valuable features of District Bliss Membership, absolutely free!
District Bliss Business Bits —
Essential, time-sensitive trainings
Strategies from our best experts
Exposure — District Bliss is an active marketplace you can tap into right now!
Virtual co-working sessions: isolate physically but get support online as you work (great for our extroverts)
Get all the details here.